Karen's most popular book!
(Used by school library media specialists, public librarians for children's and young adults' collections, in professional libraries, and as a text in college and university courses)
Resource Alignment: Providing Curriculum Support in the School Library Media Center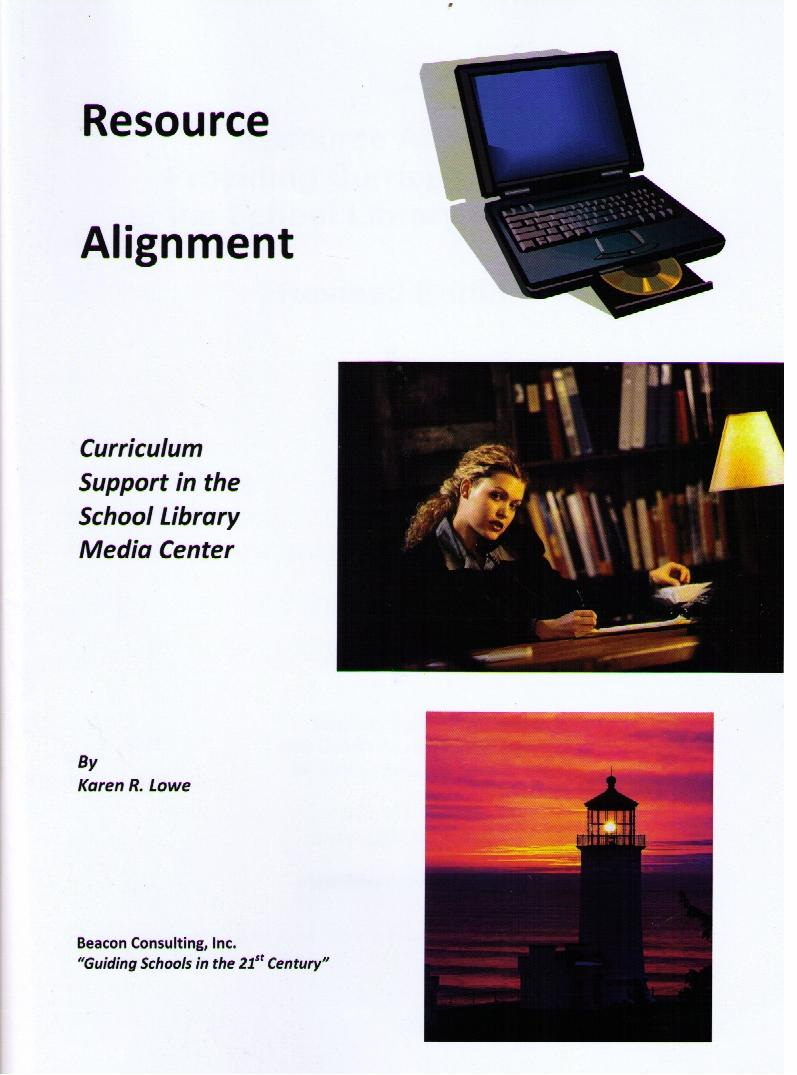 Book ©2014 / CD ©2015
This book and CD are available in a set for one low price of $15.00 + $3.00 shipping (no taxes are added on orders from outside the state of NC)
Have you ever tried to eat an elephant? That experience would be the closest analogy to the process of weeding, updating, and building a school (or public) library media collection that supports the state curriculum in any given school. The only way to eat an elephant is one bite at a time! Karen's Resource Alignment process will show the reader how to do this in a practical step-by-step process. The forms referred to in the book are on the handy CD that is included with the book.
Gentle reminder: All materials are copyrighted and permission must be given by the author before any copies can be made. Thank you.
Resource Alignment by Mail
Still don't have time or the appetite to eat an elephant? Let Karen do the work of Resource Alignment for you! You can send all or part of your shelf list to her and she will analyze and align it to your state curriculum for you! Most media specialists who use this service send only their nonfiction (numbered books) and reference sections; it is more economical than analyzing the whole collection! Here's how it works:
If your nonfiction collection contains 5000 items, the cost for a Beacon analysis and reports preparation would be: Analysis 5000 items x .06 per item = $300; Reports, $50; Total, $350.00
You will receive a highlighted shelf list marking discards, keepers, and items on the outer edge of usefulness; a Collection Analysis form listing needs and gaps; and five-year collection development and budget plans, along with a cover letter explaining the findings and rationale. Return time depends on time of year, number waiting to be done, etc.
On Sale Until Copies Gone!
Writing Grant Proposals: Tips for Educators and Others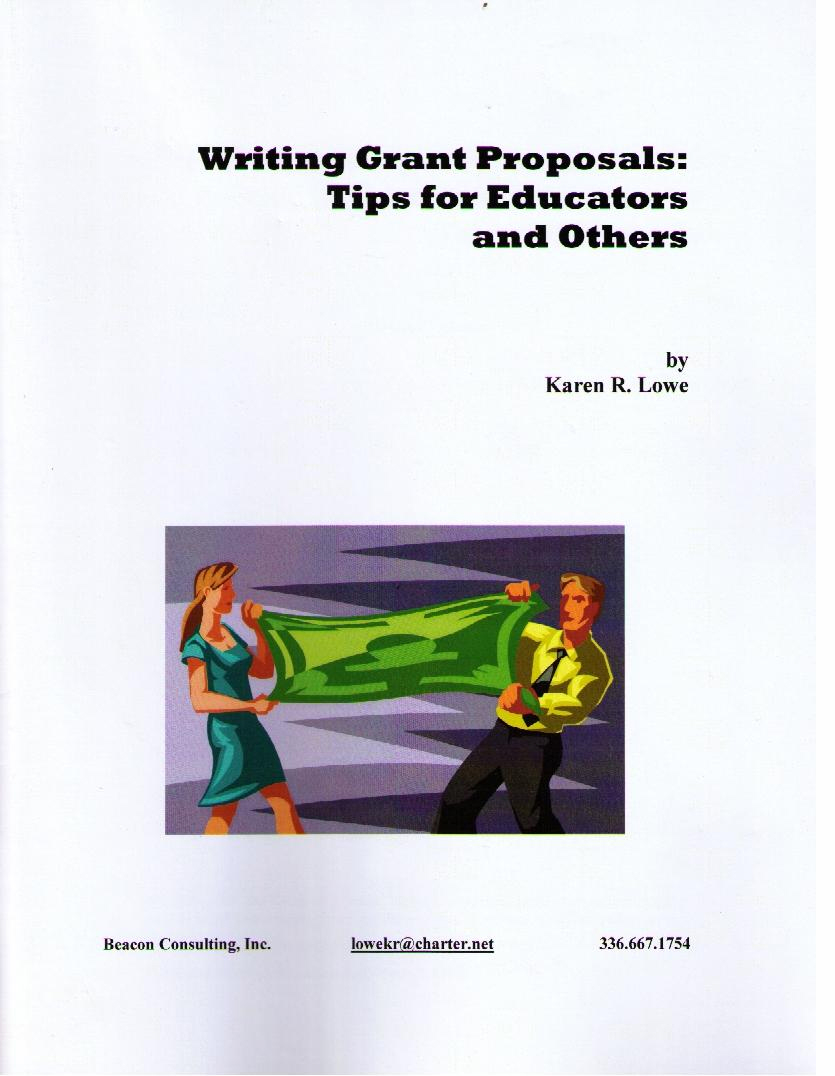 ©2009 / $8.00 + $3.00 shipping
(no taxes are added on orders from outside the state of NC)
While this book focuses on strategies for educators, media specialists, and other school personnel to supplement meager budgets with grant funds, the principles of writing successful grant proposals will work for any grant seeker. Putting together a grant proposal is much like putting together a newspaper article: the grant reader wants to know who, what, when, why, where and how! This book answers all these questions and more! Helpful samples of parts such as needs statements, goals, etc., as well as checklists are included.
And one from the heart...
Backward Glances: A Journal of Endings and Beginnings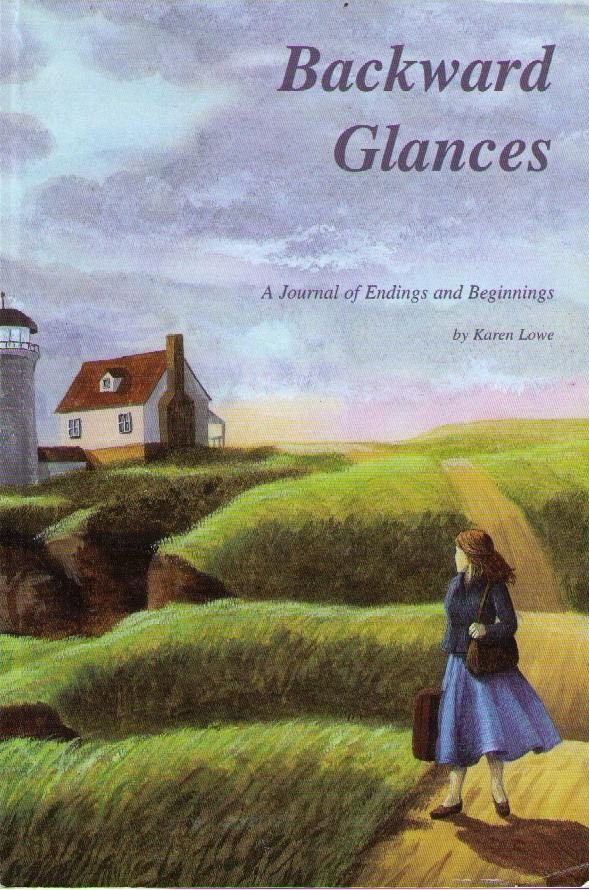 ©2009 / $5.00 + $3.00 shipping
(no taxes are added on orders from outside the state of NC)
This is simply the record of my survival. It is filled with written snapshots of emotions and moods experienced during my healing process from divorce, assault, the death of my father, a failed relationship-all in a very short time; and finally, renewal, recovery . . . and love. Although an agonizing experience for me, my faith in God remained strong. This book will assure the reader that he or she has not faced similar circumstances alone. There is life after being wiped out by overwhelming pain, loss and emotional devastation. I salute all survivors!